10 essential travel tips to Rome
#1. Order house wine
When dining out, order the vino della casa (house wine) over a bottle of wine. Not only does it taste just as good, but it's much cheaper. It's usually served by the litre and comes in a carafe.
#2. Pickpockets

Pickpockets are all over the city, especially around monuments and archaeological sites. Watch out on bus routes 40 and 64 which go to the Vatican and are usually overcrowded with tourists, making it a notorious hotspot for pickpockets. Err on the side of caution and take the metro to Ottaviano instead. If anyone tries to distract you for any reason, be suspicious, especially if they are adamantly trying to get your attention.
#3. Avoid Eating in the Centre of Rome

Unless a local gives you a recommendation, don't expect to eat great food in the historical centre. I get it, you want to enjoy a meal with a view of the Pantheon, but remember that you're paying for the view, not high quality food. Romans wouldn't be caught dead eating in Piazza Navona, neither should you. We do have a list to some of the best brunch places in the city coming soon!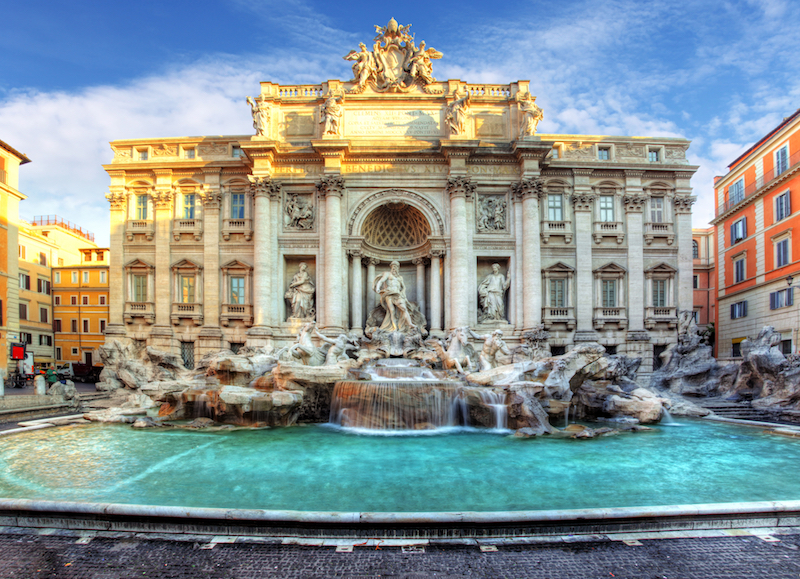 #4. Avoid Taking Taxis + how to get out of the airport in Rome

After a long flight you might be inclined to fork out for a taxi for door-to-door service. Just make sure you know what you're paying before you jump in the taxi.
The city of Rome enforces a set fee for airport transfers, but some taxi drivers are known to rip off tourists. A taxi from Ciampino Airport into Rome is fixed at €30. This includes all passengers, their bags, and one stop in the center. It's illegal for drivers to charge more. A cheaper alternative is to take the airport shuttle bus (45 minutes; around €6).
From Fiumicino-Leonardo da Vinci Airport, the set fee for a taxi is €48. However, the fastest way to reach the city is on the Leonardo Express train to Termini Station (30 minutes, €14).
#5. Italian Meal Times
If you normally eat dinner around 6-7pm, you may find that some of the restaurants aren't yet open. Generally, Italians start to head out for dinner from 8:30pm or even later. Restaurant kitchens are known to close well after 10pm so don't worry about missing out.
If you can't wait until 8:30pm, do as the Italians do and have an aperitivo. All over the city, from 7pm are bars which offer an open buffet and drink for €10. My personal favourite is Freni e Frizioni.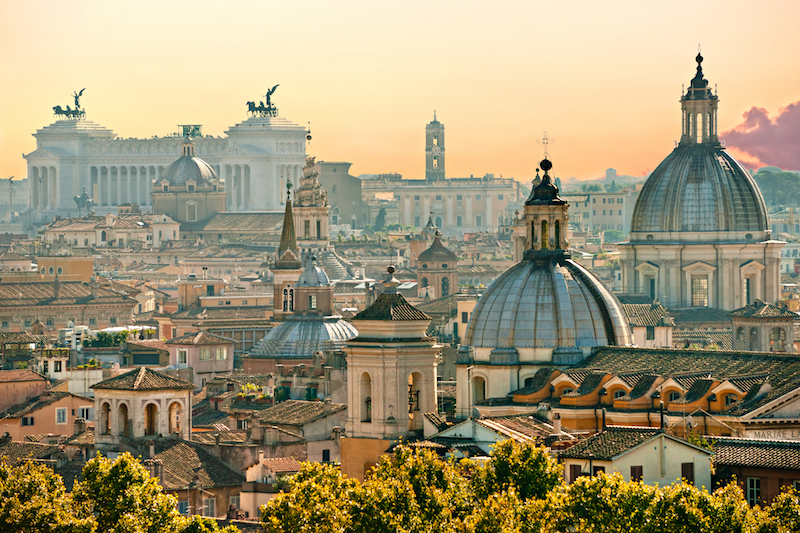 #6. Tipping
Italy doesn't have a big tipping culture. In restaurants you can expect to see a service charge added to the bill. In trattorias and pizzerias, a one to two euro tip is fine. You can also expect to pay for pane e coperto (a bread and cover charge). This is standard and is added even if you don't ask for or eat the bread. 
Travel Hack Tip: Neither taxi drivers or bartenders expect tips.
#7. Avoid 'Fake' Gelato
Enjoying an authentic creamy gelato is one of the real pleasures when coming to Italy. But not all gelato is created equal. Steer away from a gelateria (gelato shop) with displays of pretty, puffy clouds of gelato. This fluffiness comes from artificial thickeners. Also, avoid gelato that is brightly-coloured, this means lots of chemicals were used in the process.
Travel Hack Tip:  If you're still unsure, compare its colour to how it would appear blended. A blended apple is never fluorescent green.
#8. Monday is Rest Day
Since museums and restaurants are open throughout the weekend, Monday is their rest day and they remain closed. Make sure you plan ahead by checking opening times on websites to avoid disappointment. Keep Mondays for shopping, visiting parks and relaxing.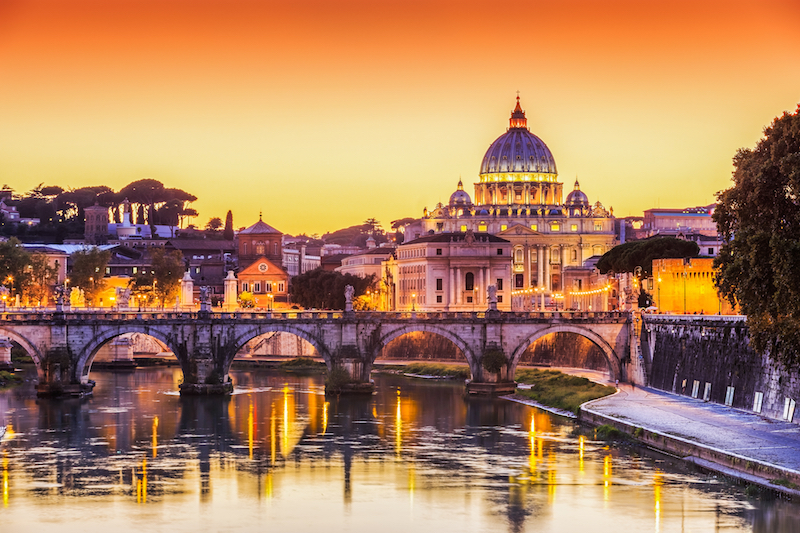 #9. Free Museum Entrance

On the first Sunday of each month, numerous museums and archaeological sites are open to the public for free. This includes the Colosseum, Roman Forum and Palatine Hill, Baths of Caracalla, and Galleria Borghese. This isn't just restricted to Rome, it applies to all regions in Italy.
#10. Book Online

While there are no fool-proof ways of skipping the line, you will no-doubt cut down your waiting time by booking tickets online. Alternatively, arrive first thing in the morning or in the late afternoon when the queues have died down.
There are some tour suggestions at the end of this post.
Bonus travel tip for Rome
Don't pay for water
The ancients keep the Eternal City well-hydrated providing the best drinking water to its citizen via its aqueducts. To this day, public drinking water flows from the nasoni fountains scattered throughout the city. This is especially convenient during the heat of summer as the water it refreshingly cold. Simply carry a flask or bottle with you and top up along the way as you explore the city.
Once you know every travel tip, why don't you book a place at our hotel? Click here to discover our special offers.